Celtic Castles is a castle booking company. This may therefore seem an obvious thing to say, but we are mad about castles! And not just those on our website (which you can stay in!) but those famous castles around the country or in different parts of the world, particularly those with historical importance!
Here's a list of some very well known castles with a story to tell…
1 - Schloss Neuschwanstein (Neuschwanstein Castle)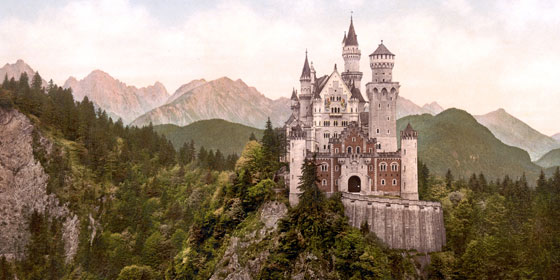 Home to King Ludwig II of Bavaria, this absolutely stunning cliff-top castle (set in the absolutely stunning Bavarian Mountains) is a wonder for the eye. This castle, which was actually the inspiration for Sleeping Beauty's Castle in Disneyland, began construction in September 1869 and was paid for out of the King's own personal wealth.
As soon as the King dies in 1886, however, it was opened to the public and nowadays the Schloss receives more than 1.3 million visitors per year – it's easy to see why!
2 – Edinburgh Castle
(Photo courtesy of Kim Traynor - http://commons.wikimedia.org/wiki/User:Kim_Traynor)
This is a must-see place in the capital of Scotland. This fortress, which is still in use today by the British Army, is set atop Castle Rock, a volcanic hill right in the centre of the city. It has seen battles such as the Wars of Scottish Independence in the 1300's and the Jacobite Rising in 1745, and was the most important fortification in the former Kingdom of Scotland.
It is open to the public, and is the most-visited tourist attraction in the whole of Scotland. Visitors to Edinburgh will well-know the one-o-clock gun, the cannon which is fired over the city every day at one o'clock!
3 – The Tower of London
Smack bang in the middle of London, one would find Her Majesty's Royal Palace and Fortress, known to us commoners as the Tower of London! This particular official royal residence was originally built by William the Conqueror to symbolise oppression by England's new Norman rulers. It can be seen above next to Tower Bridge.
The Tower has served as an armoury, a treasury, a menagerie, the home of the Royal Mint, a public records office, and, most famously, as the home of the Crown Jewels. It also has a dark history as a prison and a place of torture and death due to its use in the 16th and 17th centuries by various British monarchs. It has seen imprisonment and execution more recently, as 12 men were executed there during the two world wars for espionage.
4 - Mont Saint-Michel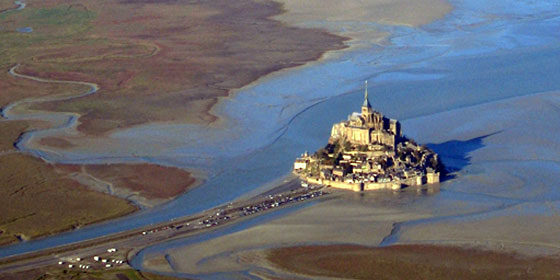 Now, I cheated on this one a bit. This is not technically a castle, but is actually the name of a rocky tidal island, on which sits a small town and an abbey, which is found at the top of the island.
I visited Mont Saint-Michel, in Normandy, France, a few years ago and it is a fabulous place. Mont Saint-Michel was previously connected to mainland France via a road, which was covered at high tide and revealed at low tide but was converted into a raised road in the 19th century. There are developments taking place at the moment, and it is visited by more than 3 million people a year.
5 – ??? (Himeji Castle)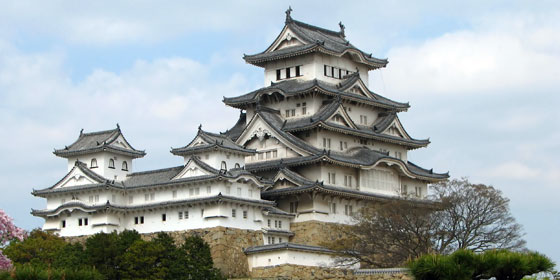 (Photo courtesy of Bernard Gagnon http://commons.wikimedia.org/wiki/User:Bgag)
Now for something non-European to end with! This castle complex is located in the Hyogo Prefecture of Japan and is completely different to any of the castles either within the Celtic Castles portfolio! The photo above is of the central castle tower, but the complex is made up of a network of 83 different buildings, making it Japan's biggest castle.
The castle dates back to 1333 and has, as with many castles, been altered and added to over the years. It is the most-visited castle in Japan and has withstood bombing of Himeji in the Second World War and many natural disasters.
I hope you found this little venture across the world interesting - what're your favourite castles?