Speak to the 'Castle Man'
Need help finding a venue for a family gathering, celebration, wedding, corporate event etc...or buying a castle? Talk to Roger...'The Castle Man'!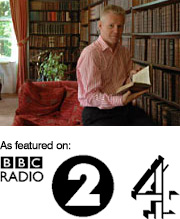 Celtic Castles is a unique business, which was founded over a decade ago by Company Director, Roger Masterson, who saw the website as an opportunity to share his great passion - castles! The company now features over 90 unique and diverse castle properties within its extensive portfolio across the UK, Ireland and France. New castles are continually being identified, assessed and added to the growing list of properties featured. Customers return to use our service time and time again to tap into our wealth of knowledge and seek our independent advice.
If you would like to speak to 'The Castle Man' in person for advice and guidance about the most suitable castle property to meet your requirements, then please complete the form below. Roger will then arrange to contact you directly to discuss your needs in a little more detail and share with you his expert knowledge of staying in some of the most amazing historic properties.
Castles available to book through Celtic Castles